OUR TOP SELLING PRODUCT

Log Parser is a very powerful, free and versatile tool that provides universal query access to text-based data, such as log files, XML files, and CSV files, as well as key data sources on the Microsoft Windows operating system, such as the event log, IIS log, the registry, the file system and the Active Directory services.
Because the command-line interface is not very intuitive, we have created our professional system utilities tool Log Parser Lizard. Log Parser Lizard is a free GUI tool for managing queries and exporting results to Excel and charts. In addition we have added input filters for RegEx and log4net input log formats (with support for regular expressions) and SQL server T-SQL queries. In the installation package, you'll find some helpful examples to help you start using Log Parser Lizard (and its SQL-like syntax) for a web log analyzer and system log analyzer.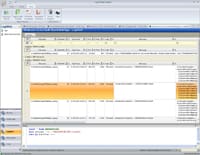 FREE FOR PERSONAL AND COMMERCIAL USE

Building dashboards using the designer is a simple matter of selecting the appropriate UI element (Chart, Pivot Table, Data Card, Gauge, Map, TreeMap or Grid) and dropping data fields onto corresponding arguments, values, and series. MS Excel installation is not required. It is built so you can do everything inside Ultimate Dashboard Studio: from data-binding from SQL Database, MS Excel or CSV files to filtering and drill down.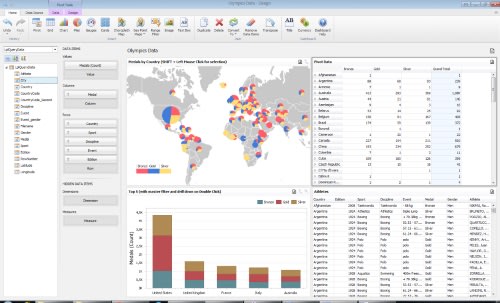 Report Fabricator delivers an easy to use report designer with a rich set of components, including tables and charts, so business users can build data-driven reports with minimum effort. You can also use the report viewer to preview and export the reports to various file formats, including PDF and HTML, and provide information required for monitoring and making intelligent decisions.